Timeless Treasures
---
Though mankind has been carving bone and ivory into jewelry since he lived in caves, in the Western World the art of scrimshaw is an art form that dates back only 200 years to the whaling days of New England. Artistic expressions in bone, horn and ivory were produced by the Lapps of northern Scandinavia and the North American Eskimos. With lots of idle time on their hands, whalers in these northern extremes picked up the art form. Sailors on whaling expeditions obtained walrus and whale ivory and fashioned the material into objects of art that they made for the tourist trade.
Hand Carved Scrimshaw Pendants: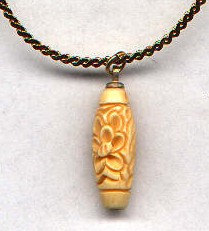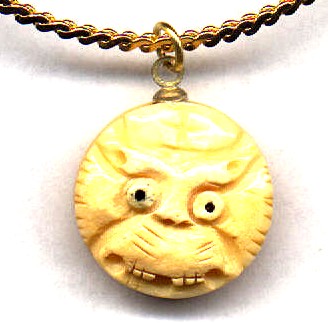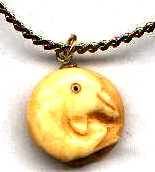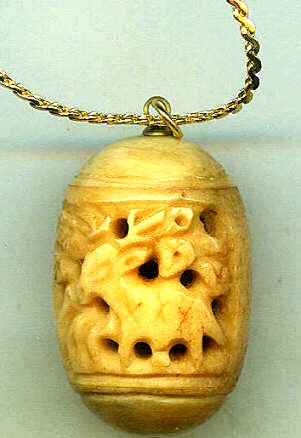 Made with scribes, needles or sharp knives, scrimshaw is a series of dots and/or lines filled with oil color or dye to create a picture. The artisan may or may not combine the inked features with elaborately carved features. American and Russian whalers of the 18th and 19th centuries intricately etched scenes of their voyages and scenes of the chase on a variety of ivories using only a sharp pointed tool and India ink. Almost all of the scenes depicted were of ocean going vessels, and things to do with the sea. Accepted as one of the most important folk arts of Americana, scrimshaw has almost died out in the 20th century. Rediscovered in the late 1960?s, scrimshaw became enormously popular once again. These carved and inked bone pendants are hand crafted in Russia in the tradition of and using the techniques of "scrimshawers" of the past two centuries.